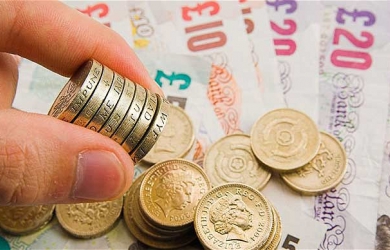 One of the benefits of the Local Government Pension Scheme (LGPS) is that there is tax relief on the contributions you pay into the scheme: in the LGPS tax relief on contributions, including AVCs, is given under the 'net pay arrangement.'
At the present time there is no overall limit on the amount of contributions you can pay, although:
- there is a limit of £7,194 (as at 1 April 2020) on the extra pension you can buy by payment of Additional Pension Contributions (APC's)and
- across all pension schemes, tax relief will only be given on contributions up to a total of 100% of your taxable earnings in a tax year(or, if greater, £3,600 to a 'tax relief at source' arrangement, such as personal pension or stakeholder pension scheme).
There are, however, two controls on pension savings which if exceeded will result in tax charges - the annual allowance and the lifetime allowance.
When you are building up pension benefits, annual allowance limits:
- the amount of contributions to defined contribution pension schemes, and
- the growth in value of benefits in defined benefit pension schemes
during a tax year across all pension arrangements. Exceeding the annual allowance in a tax year results in a tax charge in respect of that tax year.
Lifetime allowance limits the total value of benefits that can be put in to payment to a person from all pension schemes. If exceeded, a tax charge would become due when benefits that cause the lifetime allowance to be exceeded are paid.
This is in addition to any income tax you can pay in your pension once it's paid.
Most people will be able to save as much as they wish as their pension savings will be less than the limits applied by the allowances.
Take a look at your annual and lifetime allowance videos to find out more.
Annual Allowance
Most people will not be affected by the annual allowance tax charge because the value of their pension savings will not increase in a tax year by more than the annual allowance limit that applies to them or, if it does, they are likely to have unused allowance from previous tax years that can be carried forward.
If, however, you are affected you will be liable for a tax charge (at your marginal rate) on the amount by which the value of your pension savings for the tax year, less any available unused allowance from the previous tax years, exceeds the standard annual allowance, or tapered annual allowance, that applies to you.
We will inform you if your pension savings in the LGPS during a tax year are more than the standard annual allowance limit by no later than 6 October following the end of the relevant tax year.
Special rules apply if you have any benefits in a money purchase (defined contribution) pension arrangement which you have flexibly accessed on or after 6 April 2015, or you are a higher earner to whom the 'tapered annual allowance' applies.
More details can be found in the factsheet Annual Allowance
Lifetime Allowance
The lifetime allowance is the total value of all pension benefits you can have without triggering an excess benefits tax charge. If the value of your pension benefits when you draw them, not including:
- any state retirement pension
- pension credit
- partner's or dependent's pension you may be entitled to
is more than the lifetime allowance, or more than any protections you may have (see below), you will have to pay tax on the excess benefits. The lifetime allowance covers any pension benefits you may have in all tax-registered pension arrangements - not just the LGPS.
For pensions that start to be drawn on or after 6 April 2006, the capital value of those pension benefits is calculated by multiplying your pension by 20 and adding any lump sum you draw from the pension scheme.
For pensions already being paid before 6 April 2006, the capital value of these is calculated by multiplying the current annual rate, including any pensions increase, by 25. Any lump sum already paid is ignored in the valuation.
When any LGPS benefit, or any other pension arrangement you may have, is paid you use up some of your lifetime allowance - so even if your pensions are small and will not be more than the lifetime allowance you should keep a record of any pensions you receive. If you have a pension in payment before 6 April 2006, this will be treated as having used up part of your lifetime allowance.
If when your LGPS benefits are paid their value casued you to exceed your lifetime allowance, you will have to pay a tax charge on the excess. If excess benefits are paid as a pension, the charge will be at the rate of 25%, with income tax taken on the ongoing pension being paid If the excess benefits are taken as a lump sum, they will be taxed once only, at the rate of 55%.
There are lifetime allowance protections called primary protection, enhanced protection, fixed protection 2012, fixed protection 2014, individual protection 2014, fixed protection 2016 and individual protection 2016.
More details can be found in the factsheet Lifetime Allowance